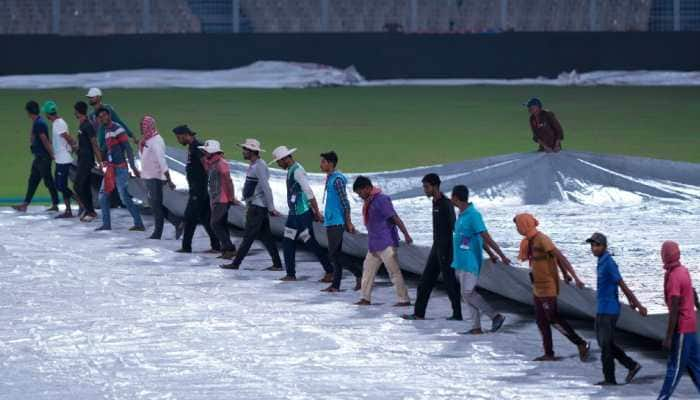 Rain could hit South Africa vs Australia World Cup 2023 semis in Kolkata. (Photo: AP)
There is some bad news for cricket fans as the second semifinal of the ICC Cricket World Cup 2023 between South Africa and Australia might be hit by rain at the Eden Gardens in Kolkata on Thursday. The city has been witnessing rain over the last few days and the MET department is predicting wet weather on both match day on Thursday as well as the 'Reserve Day' on Friday.
The International Cricket Council (ICC) have already announced the provision of a 'Reserve Day' for all the knockout matches in the World Cup 2023. The 'Reserve Day' rules will kick in if minimum of 20 overs are not possible on the match day.
The teams will begin the match where it was interrupted on 'Reserve Day'. If play is not possible on 'Reserve Day' as well then South Africa will join Team India in the World Cup 2023 final on Sunday since they finished above Australia in the league stage Points Table.
According to the MET department, the maximum temperature will be around 29 degrees Celsius when skippers Pat Cummins and Temba Bavuma head out for toss around 130pm IST on Thursday. The humidity will be around 69 per cent with 100 per cent cloud cover and at least 25 per cent chance of rain.
Check Kolkata weather prediction for South Africa vs Australia ICC Cricket World Cup 2023 2nd semifinal HERE…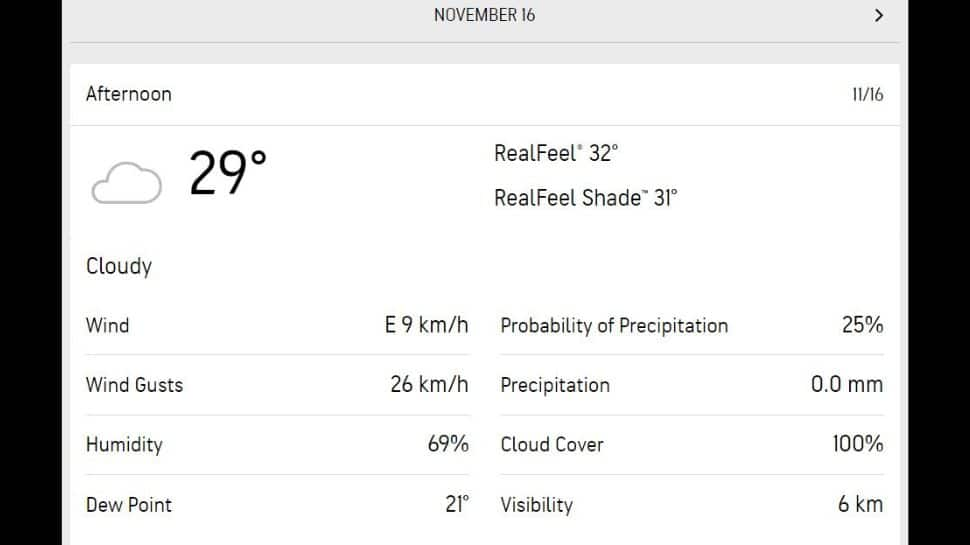 By Thursday evening, the temperature will dip to around 24 degrees but humidity will be rising to around 84 per cent with 100 per cent cloud cover over the ground and 25 per cent chances of rain. The forecast for the 'Reserve Day' on Friday is even worse than Thursday.
According to MET forecast, there is at least 75 per cent chances of rain in Kolkata on Friday with around 14.8mm of rain predicted in the city. If the match heads into 'Reserve Day' there is unlikely to be much play on Friday and South Africa will have the edge over Australia and enter Sunday's final to face Team India.
Australia skipper Pat Cummins said in the pre-match press conference on Wednesday that the team were expecting to play a full match on Thursday. "We'll turn up expecting to play a 50-over match tomorrow. If that shifts on us, we can adjust as needed. It feels like it hasn't really rained here for the last couple of months, so to see the weather looking like that for two days is not ideal," Cummins said.