Crossover boxing matches are all the rage these days. Until a few days ago, the phenomenon was limited to influencers and MMA stars. But after a recent quarrel on X (formerly Twitter) between Conor McGregor and Canelo Alvarez, a potential crossover boxing match has the boxing world buzzing with excitement. If the fight were to turn into a reality, it could help 'Cinnamon' get closer to his former rival Floyd Mayweather in terms of net worth. 
America's Favorite Video Today
The talks of Conor McGregor vs. Floyd Mayweather began with a tweet that launched a fiery exchange of words between these two mammoths of combat sports. The brash and confident 'Notorious' McGregor turned to X, praising Mayweather's 2013 performance against Canelo. But he also boasted about landing more punches on 'Money' Mayweather than the Mexican superstar. Canelo quickly retorted, asserting he would need only one hand to make quick work of McGregor. Later, the banter further escalated, bringing a potential fight in the picture. 

Register Now
Canelo Alvarez's earnings and Floyd Mayweather's influence
ADVERTISEMENT
Article continues below this ad
Canelo Alvarez reached his career high by becoming the first boxer to become the undisputed champion at super-middleweight by holding onto the WBA Super, WBC, and Ring Magazine super middleweight titles since 2020, and the IBF nd WBO titles since 2021. Meanwhile, his pockets became deeper and deeper, to the point that Canelo boasts a $180 million net worth in 2023. The most significant addition to his bank balance came when he signed a lucrative $365 million deal with DAZN and Golden Boy Promotions.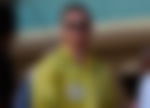 Furthermore, Canelo and McGregor's careers are intertwined with the legendary Floyd Mayweather. 'Money' faced both fighters at one point or the other, leaving each with a boxing lesson. When Mayweather defeated Canelo, it pushed him to hone his skills while starting a lifelong rivalry. On the other hand, McGregor made his boxing debut against Mayweather, losing the fight but leaving with a fat stack.
Implications of a fight between Canelo Alvarez and Conor McGregor
The excitement and allure of two mammoths of combat sports getting in the ring to pummel each other to the brink of their endurance is undeniable. Not to mention, the fight will leave either party significantly wealthier than before. A potential clash between Saul Canelo Alvarez and the 'Notorious' Conor McGregor would not just be a dream come true for fans everywhere. It would also be a money magnet that would funnel income from a variety of channels. 
A few of those lucrative channels of income would be revenue from pay-per-view sales, live gate revenue, merchandise sales from either party and various promotional events from the fight. What's more, if anyone wondered if people would want to watch the fight. The attention it has gathered in the small span of their X (Twitter) feud should be evidence enough. Not to mention, both fighters command a massive fan base, counted in millions across the globe. 
Canelo Alvarez and McGregor's history of massive purses
If Canelo's PPV pull was ever in question, his history of fight purses should convince everyone. Stepping back in time, Canelo's fight with Mayweather collected 2.2 million pay-per-view buys. His 2017 bout against Julio César Chávez Jr. collected 1 million PPV buys. Canelo's first battle with Gennady Golovkin gathered 1.3 million PPV sales. In his most recent battle against Jermell Charlo, the fight collected 700K PPV sales. These were just to name a few; over the years, Canelo has fought in increasingly profitable bouts.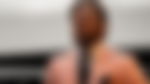 On the other hand, Conor McGregor has created his own history in MMA as well as boxing. First of all, McGregor's fight against Mayweather generated 4.3 million pay-per-view buys. His second fight against Dustin Poirier collected 1.6 million buys. The infamous fight against Khabib Nurmagomedov saw 2.4 million PPV sales. And lastly, his second fight against Nate Diaz collected 1.65 million PPV buys. If these numbers are any evidence, a Canelo vs. McGregor clash would break all their previous records by a mile.
A substantial step toward Mayweather's net worth/Billionaire status
It's no secret that Floyd Mayweather is the richest boxer in the world. The legendary undefeated boxer boasts a staggering net worth of $450 million. It makes the retired boxer the richest personality in boxing to ever exist. Despite retiring from the sport, he occasionally fights in exhibition matches, generating millions each time. In addition, Floyd has made over a billion dollars in the span of his career.
ADVERTISEMENT
Article continues below this ad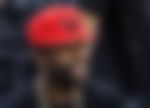 However, despite Floyd's massive net worth, Canelo has inched closer to Floyd's billionaire status over the years. If Canelo vs. McGregor ever manages to materialize, it could help Canelo take a significant leap to Mayweather's net worth. The financial windfall from such a humongous clash would be substantial, driving him closer to Mayweather's level of wealth. If Canelo's past earnings are any evidence, this fight will be bigger than ever before. Canelo's biggest fight to date is $45 million from the third encounter with Golovkin. So, a fight with McGregor could earn him anywhere from $55 to $60 million, adding to his $180 million. Meaning his total net worth would jump up to $240 million.
ADVERTISEMENT
Article continues below this ad
While matching Floyd's net worth is no easy feat, if anyone can do it – it's Canelo Alvarez. However, only time will tell if the fight can ever materialize. In case it does, it will be a spectacle the whole world would come together to witness. Do you think McGregor vs. Canelo can happen? Who would win the fight? 
Watch This Story: Here's How $200,000,000 Worth Canelo Alvarez Spent His First Ever Million
Providing feedback will help us make your experience better.
Enjoyed Your Read? Let us know how likely you are to recommend EssentiallySports to your friends!