Virat Kohli (IND)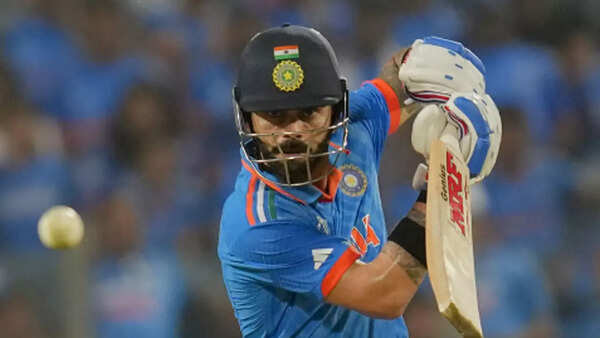 (AP Photo)
The prolific Indian cricketer, Virat Kohli has redefined excellence in One Day International (ODI) cricket. With his sublime batting skills, he consistently sets remarkable standards. His unmatched consistency and insatiable hunger for runs have earned him the reputation of being one of the greatest ODI batters in history. Kohli's ability to chase down targets, adapt to different conditions, and play under pressure is awe-inspiring. He holds numerous records, including the fastest century in ODIs by an Indian.
His batting dynamism showcased his tactical acumen, making him a dynamic force on the field. Kohli's passion, dedication, and commitment to the game have left an indelible mark on the world of ODI cricket.
All eyes will be on Kohli in the upcoming game against the Kiwis in Dharamshala. Last time Kohli was up against the Kiwis in the World Cup semi-final, he had a horrific outing and India got knocked out of the World Cup. So far in the ongoing World Cup, Kohli accumulated 259 runs in 4 matches with a couple of half-centuries and a match-winning hundred against Bangladesh in Pune.
Trent Boult (NZ)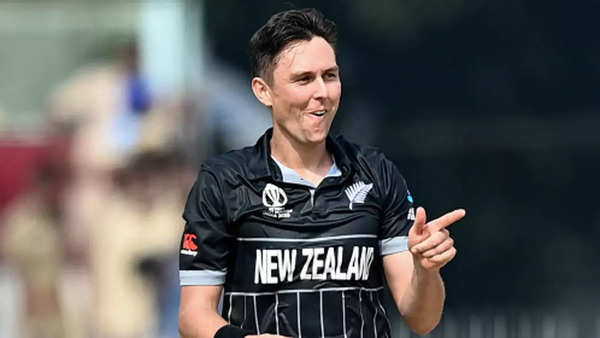 (AFP Photo)
Trent Boult is a potent force in ODIs for the Kiwis. With his remarkable ability to swing the ball both ways and consistently hit the right line and length, Boult poses a constant threat to batters around the world. Known for his deceptive pace and pinpoint accuracy, he has the knack of taking crucial wickets at crucial moments. Boult's ODI career is highlighted by his role in New Zealand's spirited performances in global tournaments.
He played a crucial role in the 2015 and 2019 Cricket World Cups, helping the Kiwis reach the final on both occasions. His athleticism in the field and relentless commitment to his team make him a vital asset in ODI cricket.
Boult will be a key factor in the upcoming battle against India in Dharamshala on Sunday. During the semi-final in the previous edition, Boult troubled the Indian batters with his fearsome swing and also took the vital wicket of Virat Kohli. This time too, Boult will be eager to do the same. So far in the ongoing World Cup, Boult has scalped 5 wickets in 4 matches.
Rohit Sharma (IND)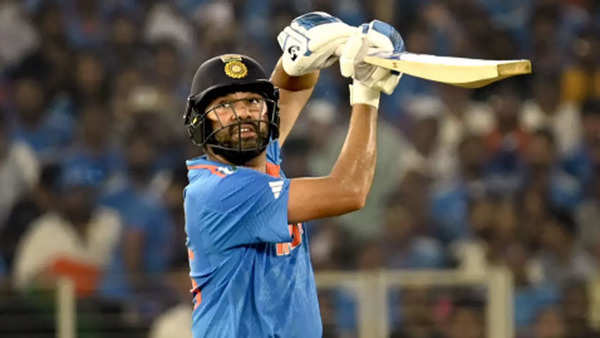 (TOI Photo)
The skipper, Rohit Sharma is one of India's cricketing stalwarts and is a name synonymous with unparalleled excellence in ODIs. With a sublime mix of grace and power, he has established himself as a modern-day batting maestro. His ODI career has been studded with records, including the highest individual score of 264, and three double centuries, underlining his remarkable ability to dominate opposition bowlers.
Rohit's remarkable consistency, exceptional timing, and a wide array of strokes make him a pivotal asset at the top of the order.
So far with four wins on the trot in the ongoing World Cup, Rohit will look forward to maintaining the record against the Kiwis as well on Sunday. Currently, Rohit is second in the leading run-getter in the tournament list with 265 runs in 4 matches at an average of 66.25 with a fifty and a hundred.
Devon Conway (NZ)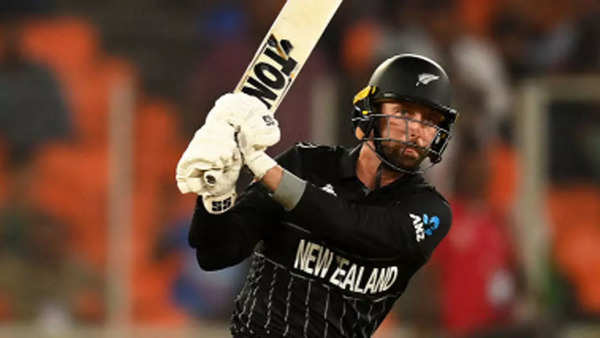 (Getty Images)
The talented left-handed batter from New Zealand has made a significant impact in ODIs. Known for his stylish stroke play and remarkable consistency, Conway burst onto the scene in 2020 and quickly established himself as a key figure in the Kiwi lineup. His ability to adapt to various situations and conditions has been a key asset, making him a valuable asset in ODIs.
His impressive average and strike rate reflect his effectiveness in the middle order, and his adaptability to different roles adds depth to the team. With his graceful yet powerful batting, Conway promises to be a vital force in New Zealand's ODI campaigns.
So far in the ongoing World Cup, Conway is having a dream run scoring 249 runs in 4 matches at an average of 83 with a hundred to his name. Conway will be a key figure for the Kiwis against the Indians in the upcoming match in Dharamshala on Sunday.
Shubman Gill (IND)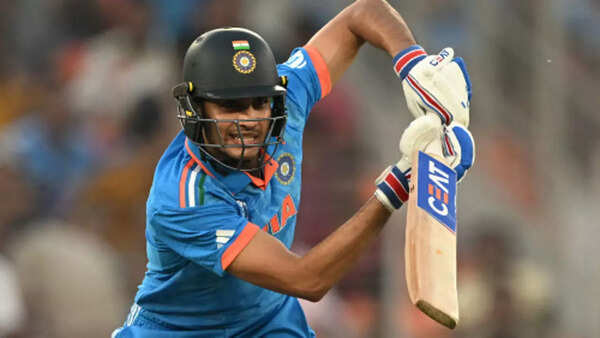 (AFP Photo)
The young Indian sensation, Shubman Gill's presence in the team gave a humongous boost to the team. His elegant stroke play and remarkable composure at the crease have garnered immense attention. Gill's ability to adapt to various match situations is a testament to his maturity beyond his years. With a wide array of shots in his repertoire, he's a reliable top-order batsman who consistently delivers for his team.
Gill is the leading run-scorer so far this year with 1299 runs in 22 ODIs and is just 595 runs away to break Sachin Tendulkar's record of 1894 runs, which was scored in 1998.
After getting fit from dengue fever, Gill started off his campaign brilliantly by scoring 69 runs in a couple of matches with a fifty. He will look forward to facing the Kiwi bowling attack against whom he had scored a double-hundred in ODIs.
Matt Henry (NZ)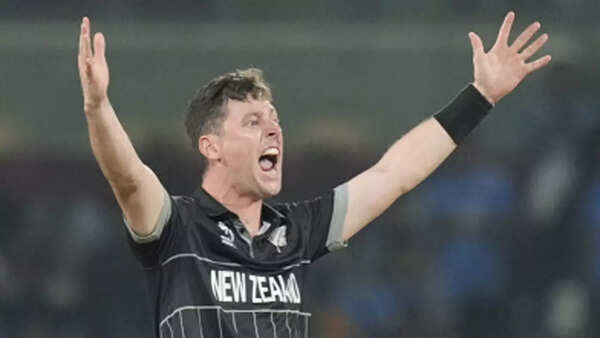 (PTI Photo)
Matt Henry has been a crucial asset for the Kiwis in ODIs. Known for his fiery pace and impeccable line and length, Henry consistently poses a significant threat to opposing batters. His ability to swing the ball both ways, coupled with sharp bouncers, makes him a formidable force in any ODI encounter. With remarkable consistency and an impressive wicket-taking record, Henry has played pivotal roles in New Zealand's ODI successes.
His spirited performances during World Cup campaigns have been particularly memorable, showcasing his ability to thrive on the big stage, like the last time against India in the 2019 World Cup, he troubled the strong Indian batting line-up, which paved the way for his side to get the upper hand in the semi-final.
Henry will be a crucial bowler along with Trent Boult to give a perfect start against the in-form Indian batting lineup. So far in the ongoing World Cup, Henry is the third highest wicket-taker with 9 wickets in 4 matches with a best bowling figures of 3/40 against the Netherlands.
Will the ODI World Cup set Shubman Gill on the path to greatness?