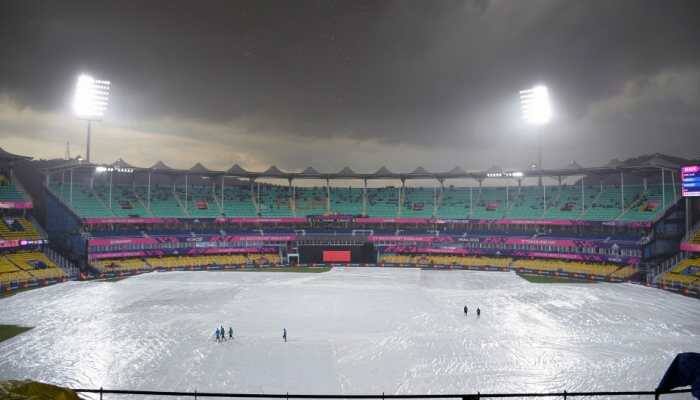 Will England vs South Africa World Cup 2023 match in Mumbai be affected by rain. (Photo: ANI)
Defending world champions England will take on South Africa in match no. 20 of the ICC Cricket World Cup 2023 at the Wankhede Stadium in Mumbai on Saturday. This will be the first match to be hosted by Mumbai in the World Cup 2023 so far.
Jos Buttler's England and Temba Bavuma-led South Africa are coming into this clash on the back of shock losses to Afghanistan and the Netherlands respectively. Both teams will be keen to return to winning ways and keep their hopes of qualifying for the semifinals alive with a win on Saturday.
All eyes will be on the weather in Mumbai on Saturday afternoon and evening. The MET department has issued excessive heat warning for Saturday in Mumbai.
The temperature will be around 37 degrees on Saturday afternoon when Buttler and Bavuma walk out for the toss. The humidity will be around 46 per cent with 9 per cent cloud cover around the afternoon.
By evening, the temperature should drop to around 30 degrees but the humidity will rise to around 65 per cent. Thankfully for the fans, there is only 1 per cent chance of rain predicted for Saturday, so we should have a full game on between England and South Africa. The dew point is about 24 degrees, so it's unlikely that dew will have a big say in the match in the evening in Mumbai.
Check Mumbai weather prediction for England vs South Africa ICC Cricket World Cup 2023 match HERE…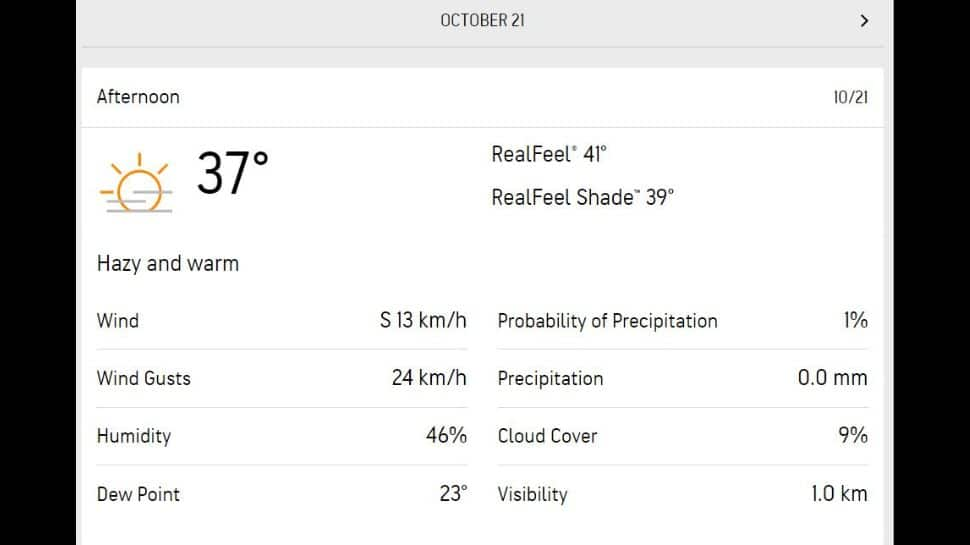 South Africa's last match against the Netherlands in Dharamsala is the only match to be interrupted by rain so far in the World Cup 2023. The game was reduced to 43-overs-a-side last week and Netherlands went on to win the clash by 38 runs.
England and South Africa famously played out a rain-hit match in the 1992 World Cup semifinals in Sydney. To South Africa's heartbreak, the target was reduced to 22 runs off 1 ball after the match got hit by rain at the Sydney Cricket Ground (SCG) and England went on to reach the final while SA were knocked out.
There are some patchy live grass on the 22-yard pitch at the Wankhede Stadium and it looks a little dry on the eve of the match, but it proved an absolute belter in the Indian Premier League (IPL) 2023 season, with an average total across seven games of 196, including three successful chases of 200-plus targets.